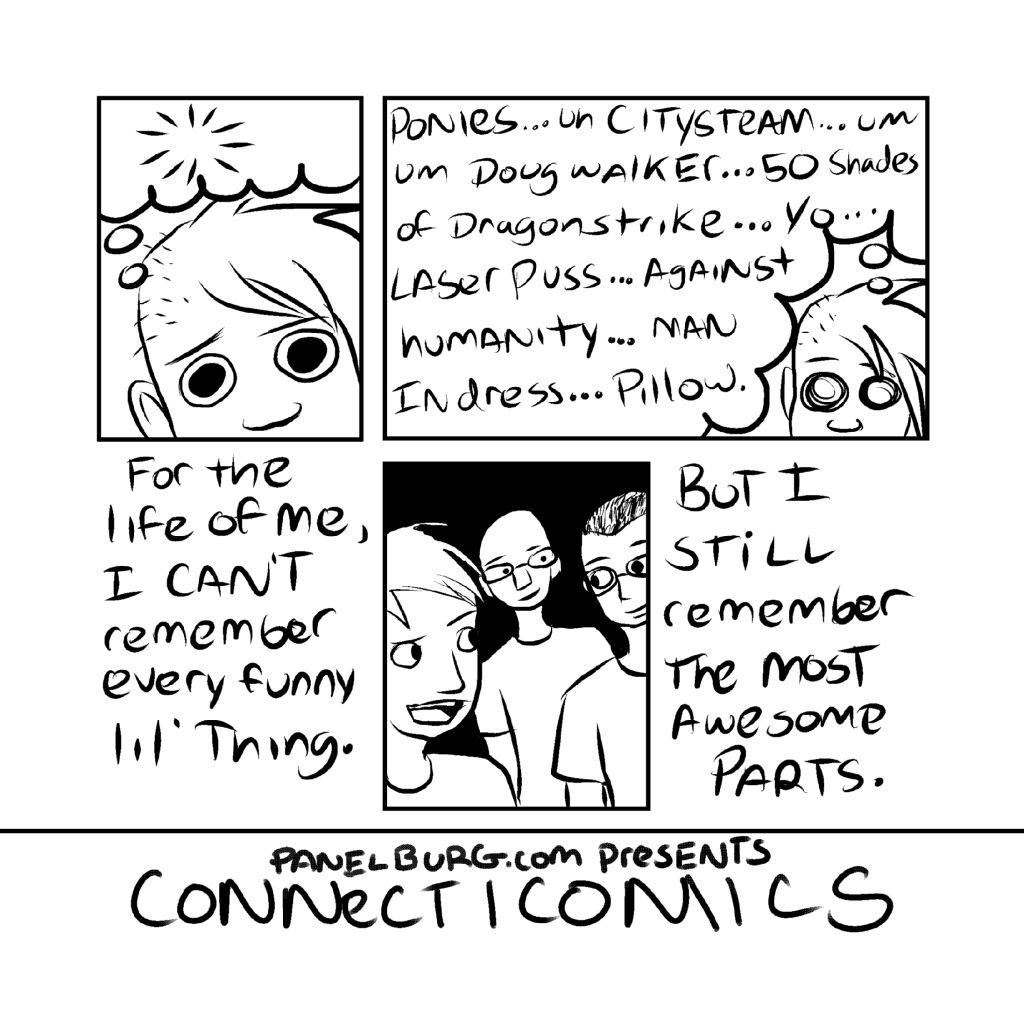 The con comics begin!
Yesterday when I sat down to do these, I seriously couldn't remember every funny thing that happened. Just a few big things stayed in my head. I should really take notes like Simon of Conventional Wisdom does. I just never have time to and I'm a "in the moment I go hyper" type of person at cons.
I had a blast at CTcon! This comic is pretty much a shout out to my roommates, Bob,
Charles
and
Ink.
I also hung with
Uncle Yo
, Cat, a lot of the
Front Row Crew Forum.
Soooo much fun. I was wiped out Monday.