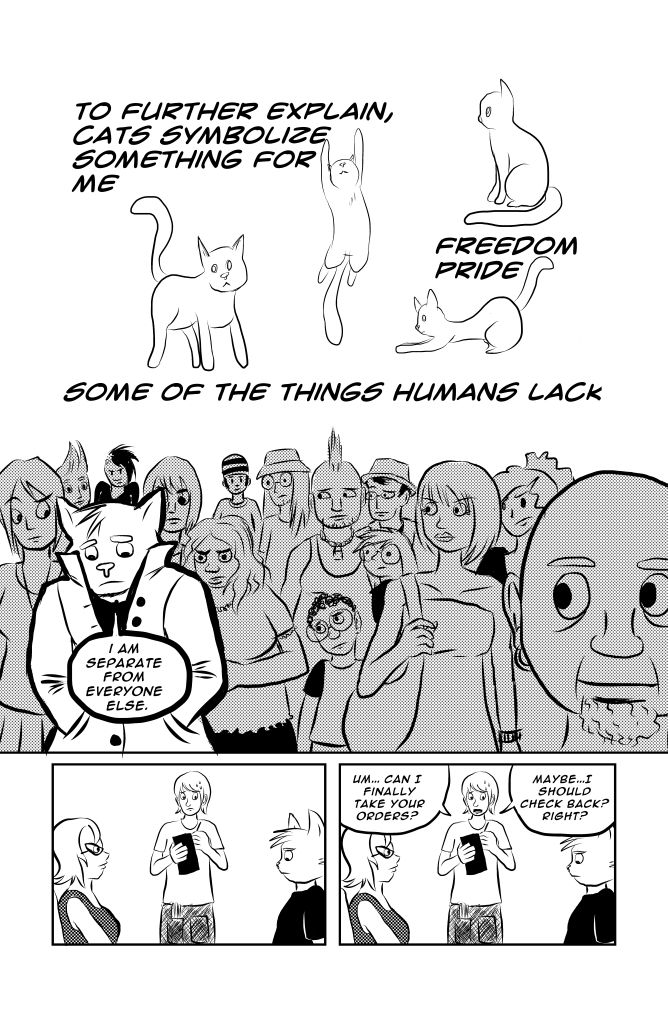 I think this or the next one are my favorite pages I ever drew.
People are saying they really like this storyline. Do you? Sound off in the comments or
send me a tweet.

There a few cameos in this one. Some to other characters in Panelburg and from other works I'm doing. Some from other webcomics and stuff. Can you spot them all?