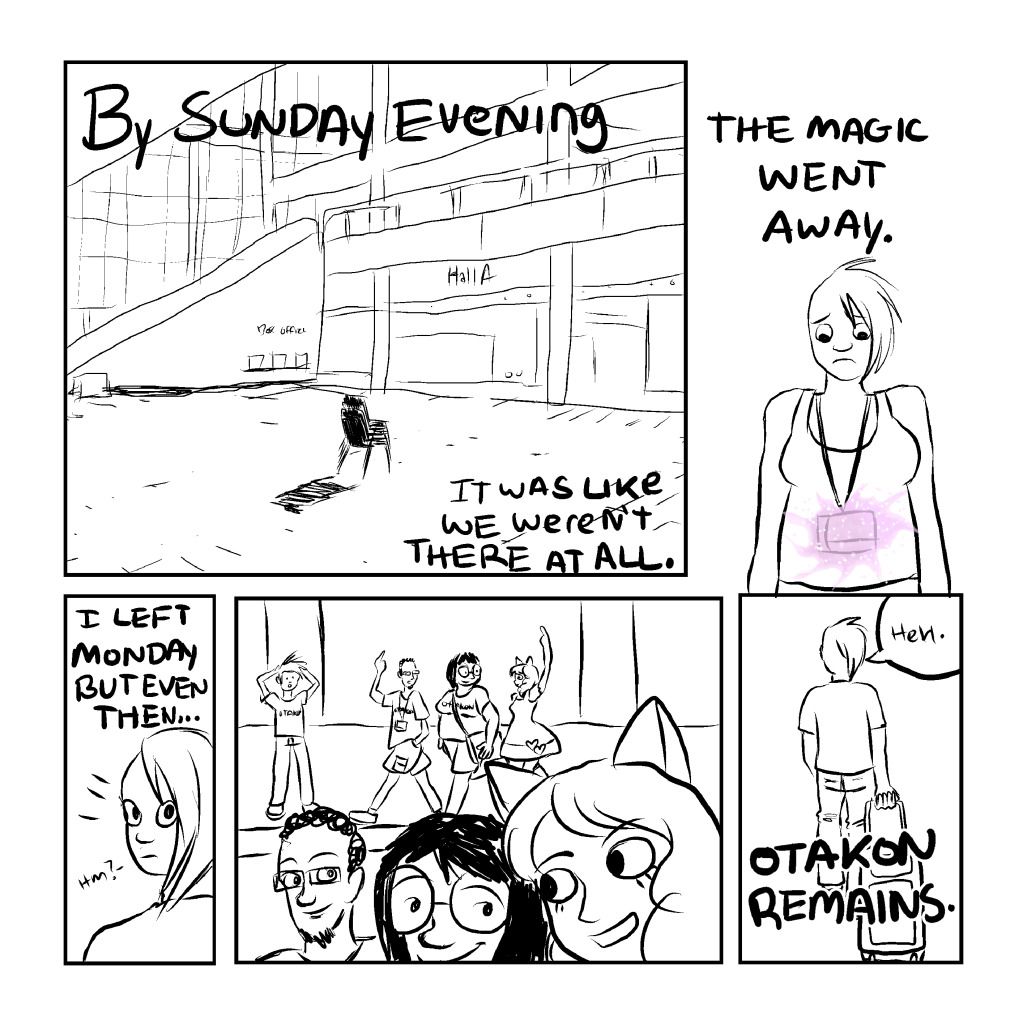 What a con. I like to end on a sappy like note. I am sorta gooey inside. I like a quiet moment after madness. I like a reflecting moment. That was Monday after Otakon for me. I stayed an extra day due to having to a workshop on Sunday morn. It was nice. I got a good sleep and I traveled fresh. Geeking out with friends that day really helped with the post con depression.
Now, onto other things. I want to link to all my Otakon peeps that did things about Otakon.
Blitz Comic Guy's
Conventional Wisdom.
The thing that inspired me to do con comics. His Otakon stuff is up!
Reverse Thieves
did a ton of coverage and interviews.
Ogiue Maniax
did a bunch of interviews. It's one of my favorite blogs.
Otaku in Review's podcast!
Ani-Gamers talked about the panels!
Charles Dunbar
talked about this and
Connecticon which I did comics about too.
Also, he is responsible for the chair pic.
AWO
didn't do a podcast on it yet, but they did put up a list of everything they showed at their panels. If you missed out then check it out. There's a reason Anime Craziest Deaths got a comic. My favorite of theirs is Art of Fanservice though.
If there's anything folks want me to add here, let me know! I think I forgot a ton of stuff anyway. :D
Next week....I don't know. I feel like continuing the adventures of our favorite doomed couple.