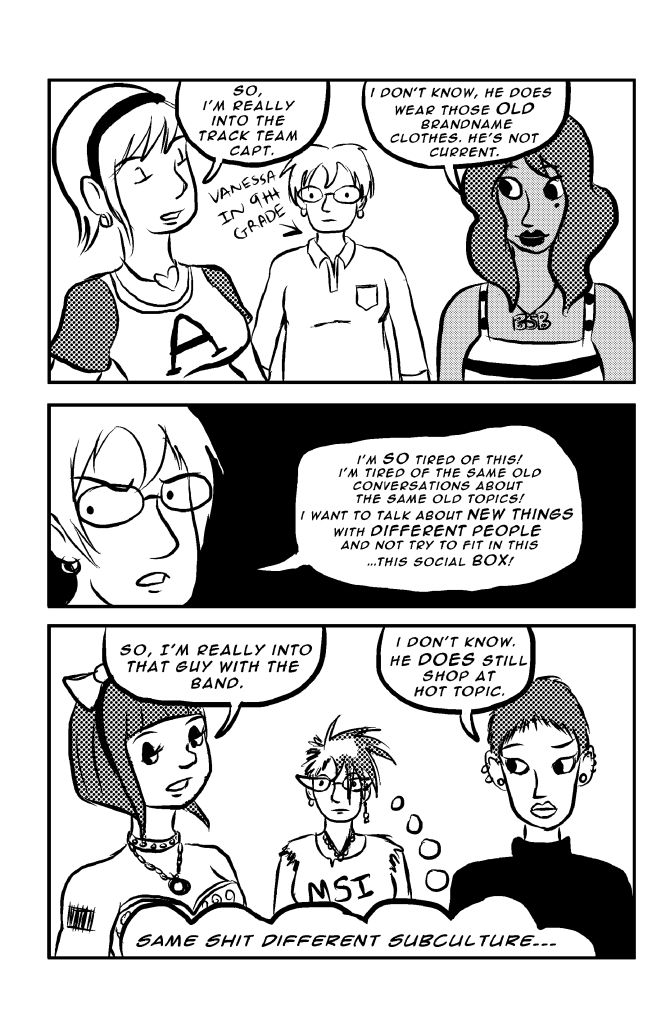 I had memories of high school come up recently. Except unlike Vanessa here, I didn't really explore different subcultures till after high school. It's not until WAY later I realized that whatever group it was, it had it's shallowness. If you are lucky, you will find friends anywhere and that is the true place one belongs. Damn, I wish someone told me that at 17.
Speaking of friends, I wanna plug Lady J, a rapper in DC and close friend of mine! She just released her new EP and did a bunch of performances in August!
Check out her music
and
follow her on Twitter
.