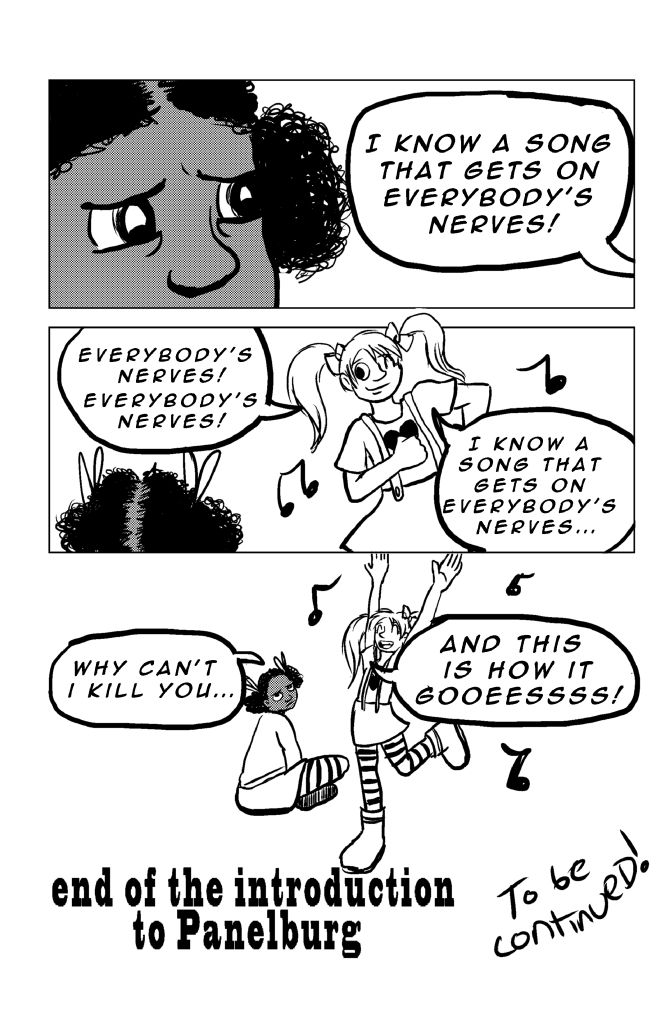 Remember them?
Way back in the first comic. They are two characters that were going to show up a lot more, but didn't for reasons. They play a part in the second age of the saga that is Panelburg. For now I just call them The Demongals.
After this we will go on to the con comics for both SPX and Intervention which I am very late on. The reason is that I wanted to get this Panelburg stuff out the way and finish this transition. That way we can all start fresh which what I guess turned into Chapter two.
This comic evolved a lot from what I had in mind. What will always stay is the fact that this is a story of several people in this city and things will happen. I became really fond of these characters and have a lot in mind for their lives.
Time for plugging stuff I got into these last few days.
Want to read a new webcomic about abortion!? I DO! Seriously, I fell in love with this comic set in an abortion clinic. Yeah, it's not everyone's cup of tea and I know how people may feel about it. I like the jokes and writing. It's called
With Fetus
and you should give it a try.
Also, I update my art tumblr very frequently with stuff and I am doing a week long or more project drawing fashionable people.
So check it out!