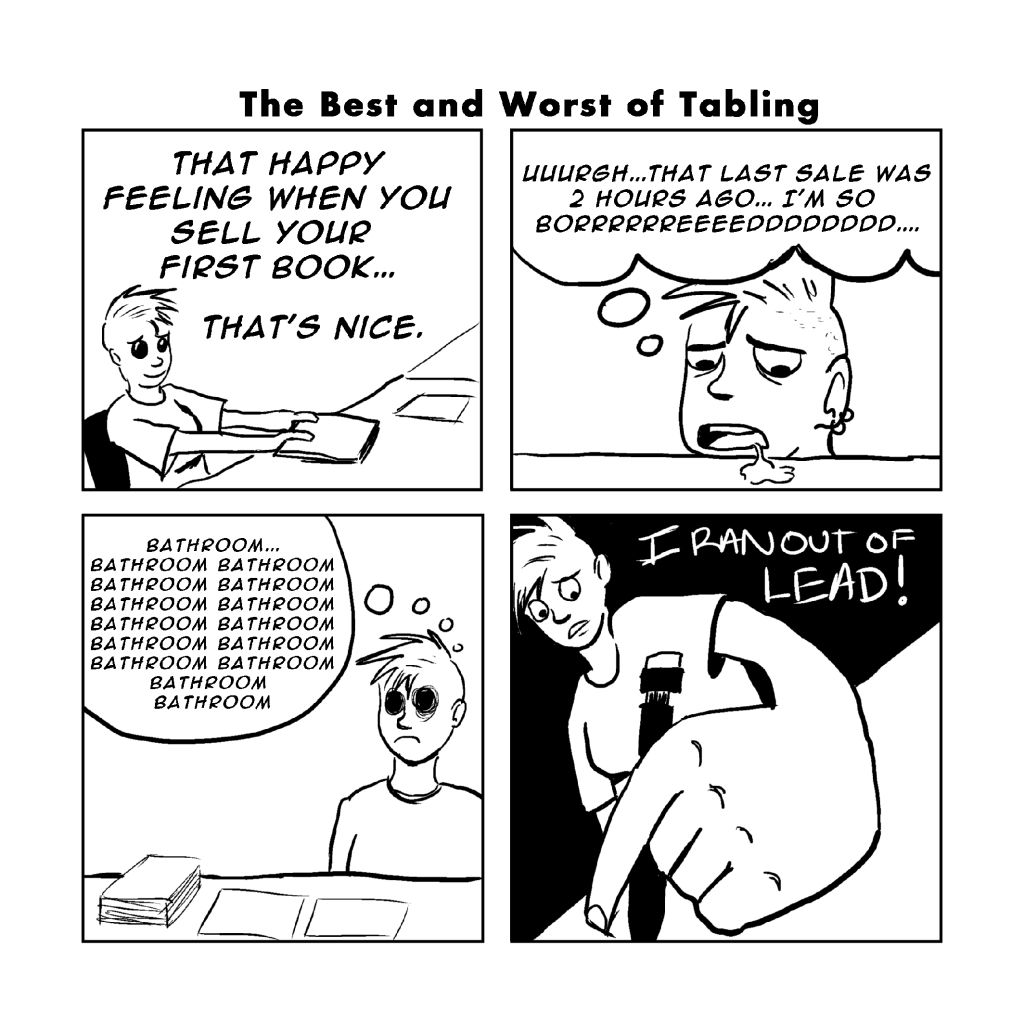 Sorry for the lack of updates this week. It was really stressful and filled with school work.
On the other hand, I made some awesome school stuff. Also, I updated my Tumblr with loads of new stuff the past few weeks, so if you don't already follow the Panelburg/Art Tumblr you should.
I think during lunch, I'll write another strip retrospective. I started doing those at the 6 month mark but haven't wrote one in a while.
These are my adventures at SPX where I tabled for the first time. It was more awesome than anything.