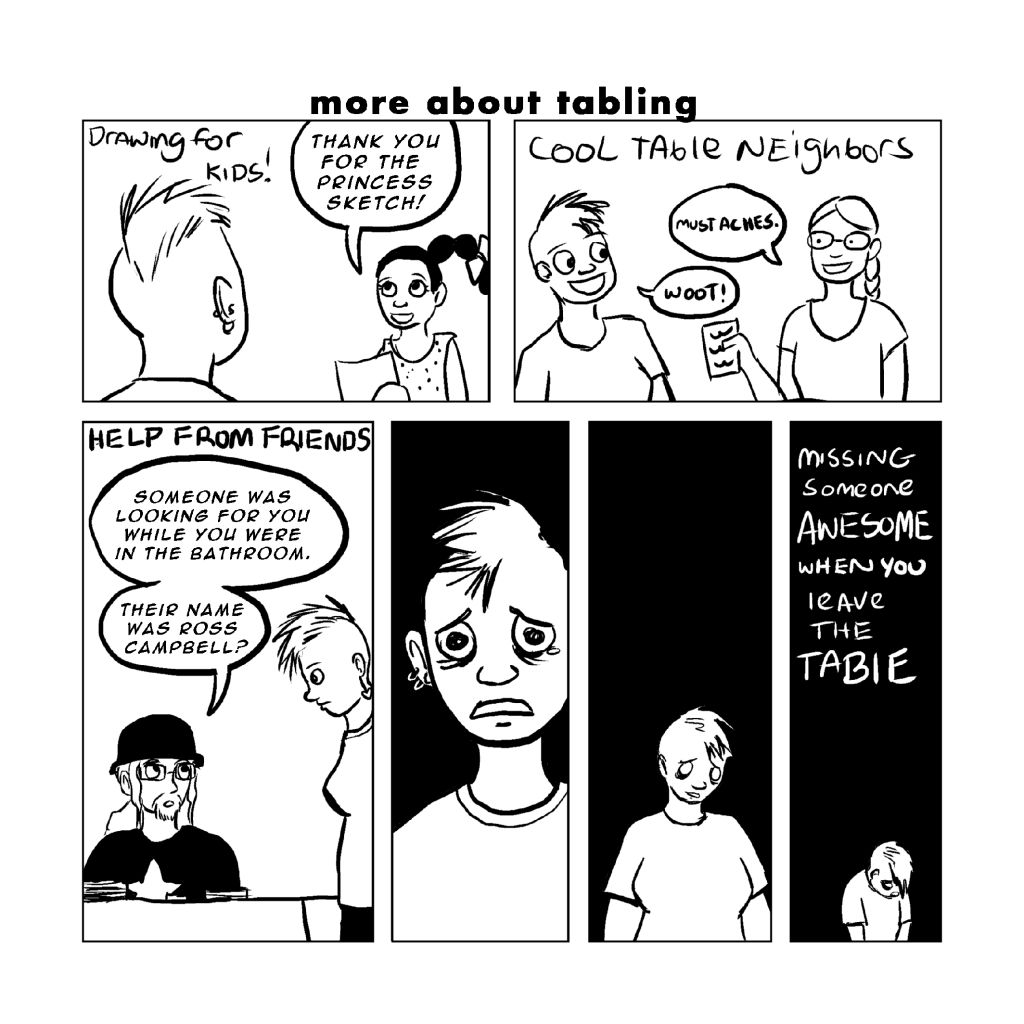 So OMG! The last thing totally happened and I was sad that I missed him. But then he came! We talked about his work for awhile and he sketched Trilby and Zia for me! If you don't know who Ross Campbell is, let me enlighten you.
Ross Campbell
is the creator of Wet Moon and Shadoweyes, the artist on Glory and many other works. I've became a big fan of his after picking up Wet Moon volume one a long while back. I read a lot of what he worked on. I'm a big fan. I finally got to meet him at SPX and it made my con.
Tomorrow, yes, THAT tomorrow, we get into Intervention. I'm sorry these con comics took so long to put up, but life has been getting in the way and I needed to finish that Panelburg arc.
November 1st will be the year anniversary. OMG!