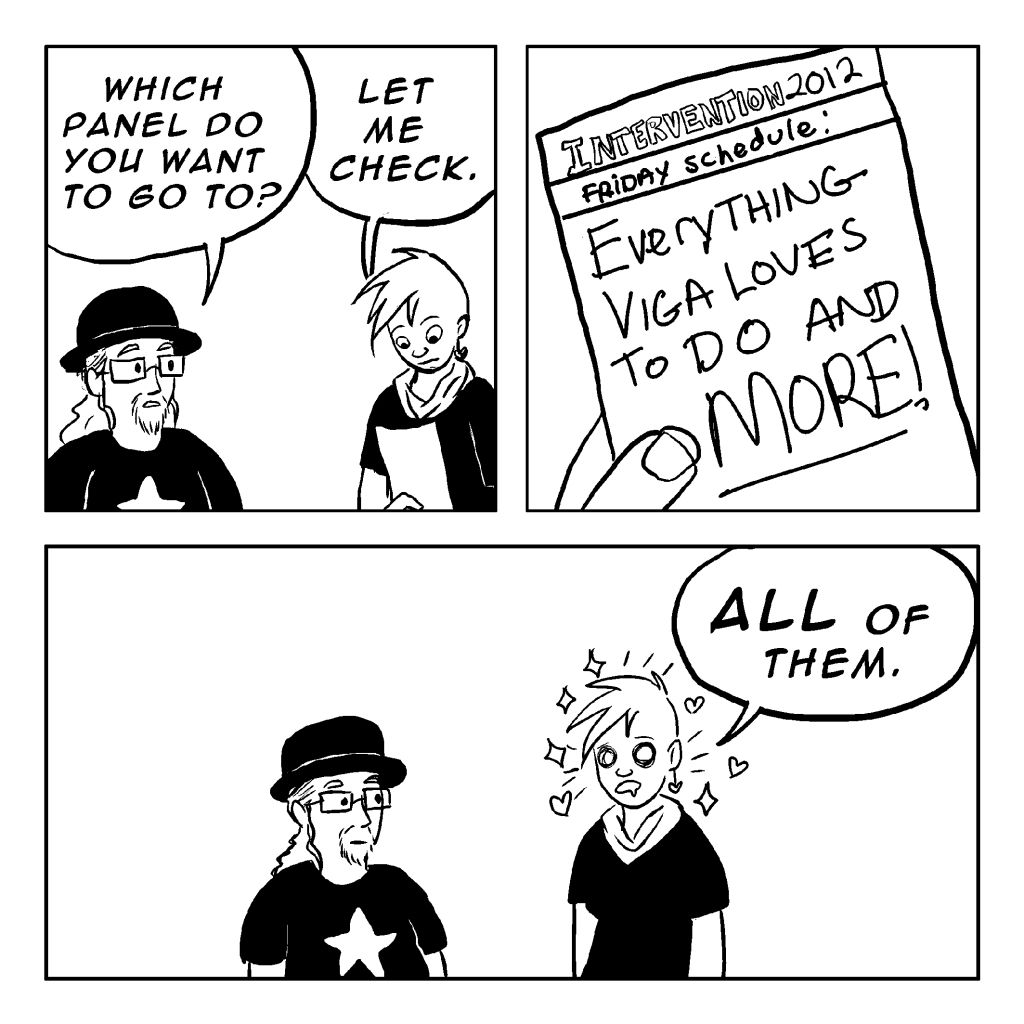 Intervention has a lot of panels geared toward working creatively online. The main thing is webcomics, but there's also people who do other things like video. The culture is very webcomics and I learned so much. There's also geek panels as well which you will see some of as the Intervention con comic continue.
If you want to learn a lot about creating, marketing, building and anything webcomic or site or being awesome online, THIS IS THE CON!
Go to it. Seriously.

So, I have a
Tumblr
which shows my sketches, art and inspirations around and you should follow it. Sometime I put up sneak peeks at comics and you can see other art I do. I also reblog interesting things to draw some inspiration from.
Also, Like me on
Facebook
or follow me on
Twitter.